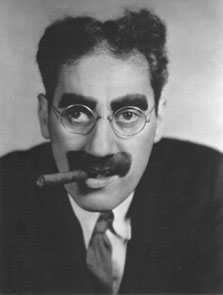 Groucho Marx: Ryan Shinkel's favorite philosopher
Among the many posts of the wide-ranging "
Ironic Intellectual
" Ryan Shinkel is one on the
natural law
, "the law written in our hearts" (Romans 2:15). Also
recommended
is "The Modern Nihilism?" on the perils of contemporary fusions of nihilism and scientism.