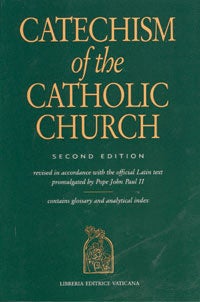 Since the
Annus Fidei
or
Year of Faith
just kicked off, I thought I'd share a few helpful links for some of my Catholic readers.
As the USCCB
notice
tells us (HT:
Cari Donaldson
and
David Ives
):
With his Apostolic Letter of October 11, 2011,Porta Fidei. . . , Pope Benedict XVI declared that a "Year of Faith" will begin on October 11, 2012 and conclude on November 24, 2013. October 11, 2012, the first day of the Year of Faith, is the fiftieth anniversary of the opening of the Second Vatican Council. . . (Vatican II) and also the twentieth anniversary of the Catechism of the Catholic Church. During the Year of Faith, Catholics are asked to study and reflect on the documents of Vatican II and the catechism so that they may deepen their knowledge of the faith.
The upcoming Year of Faith is a "summons to an authentic and renewed conversion to the Lord, the One Savior of the world" (Porta Fidei 6). In other words, the Year of Faith is an opportunity for Catholics to experience a conversion – to turn back to Jesus and enter into a deeper relationship with him. The "door of faith" is opened at one's baptism, but during this year Catholics are called to open it again, walk through it and rediscover and renew their relationship with Christ and his Church.
- Jeffrey Miller of "
The Curt Jester
" collected
all 16 documents
from Vatican II into
epub
and
Kindle
format.
- Matthew Warner of
Fallible Blogma
started the "
Read the Catechism in a Year
" project. Everyday you'll receive an email with a small snippet of the Catechism to read. You can also follow along
online
or with the various book versions (
here
,
here
, and
here
).
- Don't
forget
the daily mass readings! Regarding Bibles, I recommend the
Revised Standard Version: Catholic Edition
.
Ignatius Press
also makes an excellent
New Testament Study Bible
.